CLT Room
A Central Location Test (CLT) is a method of conducting face-to-face surveys in which participants are invited to a convenient location, such as a public hall or a specialized facility, to provide feedback on various products or services. This setup is particularly useful for studies that require extensive stimulus material to be shown and tested in consistent conditions.
During a CLT, participants are typically given a variety of products to sample or evaluate, and they may be asked to provide their opinions on the products using surveys, interviews, or other feedback methods. The testing environment is carefully controlled to ensure that all participants have a consistent experience, and the results can be used to identify trends and preferences among the target audience.
35′ 5″ x 22′ 4″

Seats 44 with dividers

Seats 75 auditorium style

Natural light

Stark white tables
All of the tables & dividers can be removed

Ideal for mock juries

Perfect for large appliance testing

40 laptops available with wired & wireless Internet

52-inch Sony Bravia TV monitor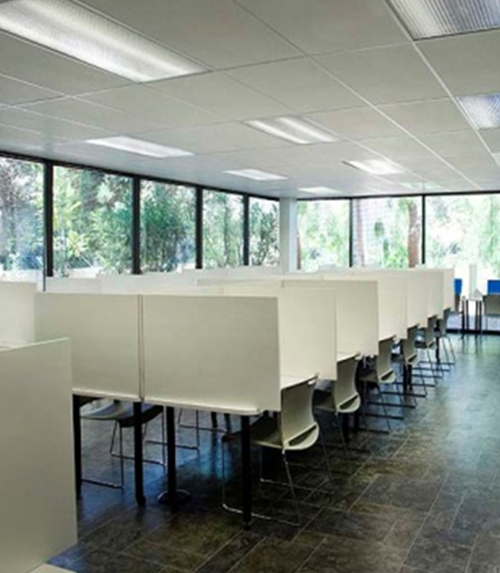 We specialize in administering CLTs and have developed our facilities to meet the unique needs of these studies. Our spacious and well-equipped testing rooms, along with our expert staff, ensure that all studies are conducted with the highest level of accuracy and precision. We also offer a range of recruitment and scheduling services to help our clients find the ideal participants for their CLTs.
OBSERVATION ROOM & SEPARATE CLIENT LOUNGE
Seats 15

Tiered seating

Solid surface stone countertops

42-inch Sony Bravia TV monitor

Nespresso Coffee Machine

Wine cellar